Kubb
Part No.: 2010000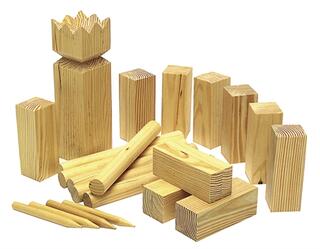 The Classic Kubbspel
An Ancient Outdoor Game For 2-12 Players. The object of Kubb is to knock over wooden blocks by throwing the batons at them. It is a classic Viking game that has been played for over 1000 years on the Baltic island of Gotland.
Height of the King: Approx. 30cm
Click Here For Instructions or view the video below!
Selling unit: Each
£40.00 online price